Viewed in global terms, the International Congress and Convention Association, or ICCA for short, is the most important organisation focused on large associations and their meetings. Vanessa Reis of Zurich Tourism recently took over as chair of the Central European Chapter. We spoke with her to find out what this means for her day-to-day work and what she expects to achieve.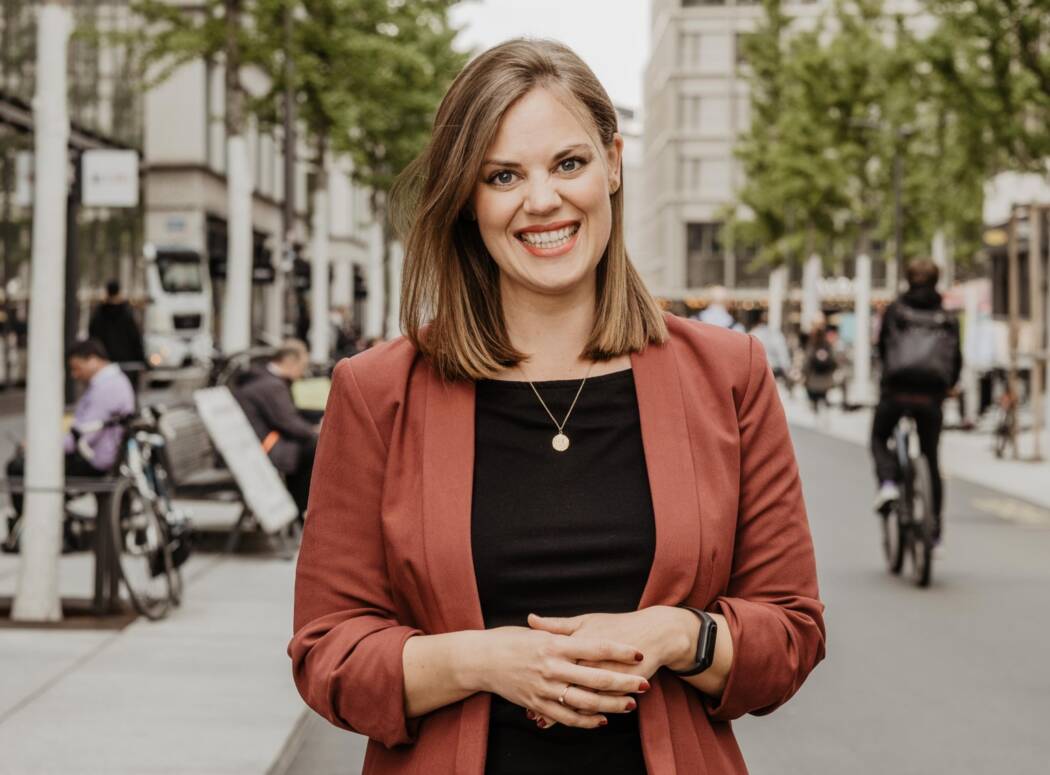 Vanessa Reis, what additional tasks have you taken on with this mandate?
My new tasks primarily involve guaranteeing the discourse between members of the Central European Chapter and bringing about improvements in this where necessary. This includes being present at IMEX and organising the annual congress. In this latter case, I not only provide support for the planning and implementation but am also responsible for curating the contents. I also serve as the year-round contact for any questions and suggestions that members may have and I look into new formats that the ICCA could adopt. We are soon launching a survey among our members to find out how far they would welcome regular online knowledge transfers, which would guarantee even more frequent exchanges.
What are the aims of the ICCA and how can you contribute to ensuring they are achieved?
The prime aim of the ICCA is to create competitive advantages for its members and even open up new areas of business for them. Since our industry is currently experiencing rather challenging times, however, customer loyalty constitutes another area of focus. And this where I get involved – acting as an interface between the individual members and the organisation, I try to pick up on needs and suggest improvements that offer genuine added value.
You mentioned the difficult climate – what would you say are the three biggest challenges currently facing the Central European Chapter?
Like all globally active associations we are naturally concerned with the geopolitical situation. Both Russia and Ukraine are members of the Central European Chapter. This is not only restricting the activities of the two countries but is unfortunately also creating tensions. Another major concern for us is member satisfaction, since not all the feedback we are currently receiving about the ICCA's services is positive, which is why we are launching the survey I have already referred to. And last but not least, we are also focusing on the topic of sustainability, which is a major issue for the industry in general.
At the same time, MICE business in the Middle East and the Asia-Pacific Region is booming. How can the ICCA optimally position itself under these circumstances?
While I don't wish to speak for the ICCA as a whole, I don't think that the Central European Chapter has anything to be ashamed of, particularly when it comes to sustainability and the quality of service. We also benefit from the fact that the majority of associations are based in Europe. In a globalised world, we must constantly work on our positioning, however, so as to keep abreast of the times.
How do you think that the award of this mandate to you will impact Zurich as an event destination?
We hope to boost Zurich as a business destination for congresses and make it even better known. The ICCA network naturally plays a key role in this.
What are you personally expecting from this commitment?
The most exciting thing for me is peer-to-peer learning. While I also have a great deal of contact with people in my job, I rarely engage with our direct competitors. For me, the discourse with competitors – which is always on an equal footing and free from expectations – is highly enriching
About the International Congress and Convention Association The ICCA is a global organisation focused on international association meetings that attract more than 50 participants and rotate across at least three countries. Convention bureaus, hotels, congress centres, airlines and professional congress organisers exchange knowledge about the global congress business via the ICCA. Members have recourse to a database which gives them access to more than 220,000 meetings, 20,000 regularly held series of meetings and 15,500 associations. With its eminent congress cities such as Vienna, Berlin, Prague and Frankfurt, the Central European Chapter has a particularly important role to play. Vanessa Reis is the association's first chairperson from Switzerland. She has been elected for a term of two years together with her deputy, Marina Knittel, of the Vienna Convention Bureau.