We attach great importance to environmental protection at Messe Zürich. We thus promote environmentally-friendly behaviour among our employees at the workplace and provide them with the necessary means for this. Sustainability issues are also a key focus for the events that take place at our location. We always give preference to suppliers based in the region and to those with demonstrably resource-friendly production processes.
Waste management
Switzerland is a world champion when it comes to recycling and applies the "polluter pays" principle to events that are staged here. Since we are an event venue, we thus hold particular responsibility when it comes to waste management. We separate glass, batteries, paper and many other materials highly conscientiously. The KIBAG company then ensures that everything is disposed of in the correct manner.
Solar energy
Messe Zürich is not only an event location but also an electricity producer. With our photovoltaic systems, we generate more than half a million kWh each year. The panels on the roof of our halls account for 150,000 kWh of this. Our partner company Expomobilia also operates two further systems in Effretikon, with a total surface area of 3,000 m2. These generate an average of 435,000 kWh electricity over a 365-day period.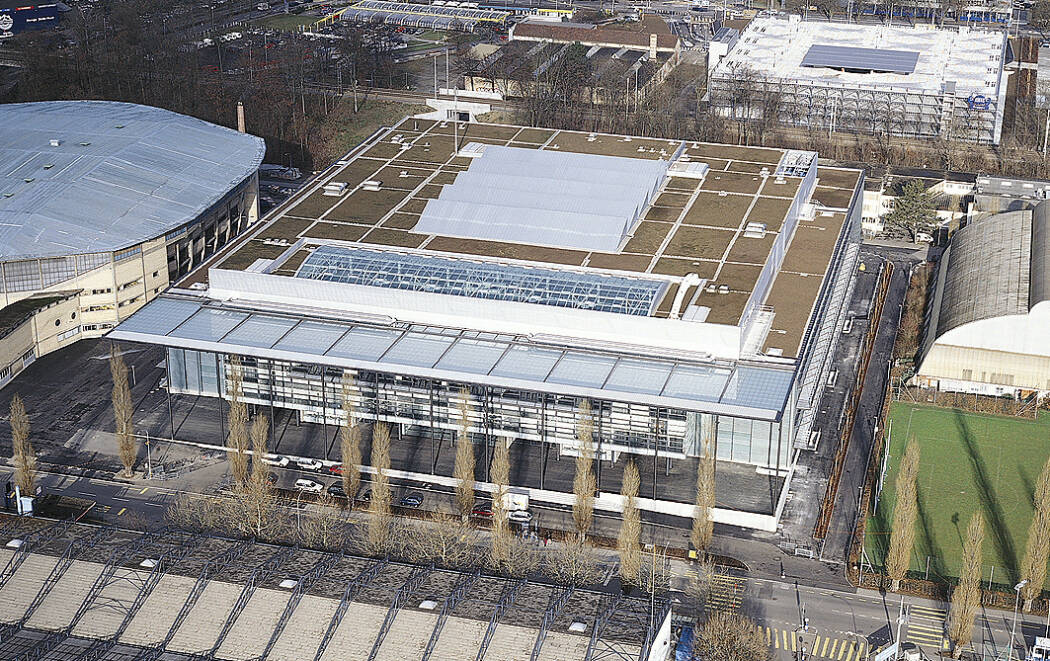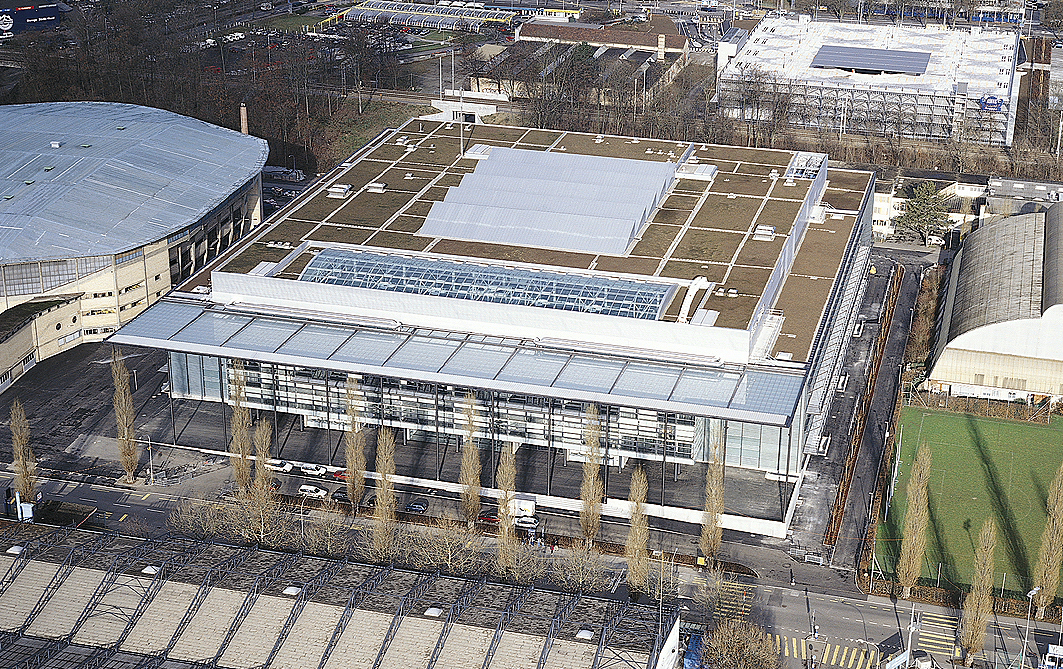 Energy consumption and emissions
Messe Zurich covers its electricity needs from 100 % renewable energy generated from European wind farms. The electricity is purchased from the Elektrizitätswerk Zurich (ewz).
Catering
The four restaurants at Messe Zürich as well as our snack bars and cafeterias are run by Wassermann & Company. This company not only has a proven track record in event catering but also attaches importance to the careful use of natural resources. It has already succeeded in significantly reducing the CO2 emissions of its business operations by optimising its supply chains. It additionally focuses on the avoidance of food waste and employs only reusable crockery.
Transport
If you are looking to hold a green meeting, then Zurich is the right destination for you. Zurich airport counts as one of the world's most progressive airports, having reduced its CO2 emissions by a huge 50% over the past 25 years. Event organisers and congress participants in this city on the River Limmat additionally benefit from climate-neutral excursion offers, sustainability-certified hotels and an efficient public transport system. No fewer than 97% of all the hotels in the city can be reached within half an hour on the public transport network.
Logistics
Messe Zürich has developed a sophisticated system for optimally managing the traffic generated by the assembly and dismantling of events, thus ensuring it has only a low impact on the environment and the surrounding area. Deliveries are always made via a central checkpoint, which keeps vehicles looking for the fair ground and any traffic jams to a minimum. All journeys on the exhibition site itself are carried out by our logistics partner Securitas. Since the company is well-acquainted with the situation on site, they can eliminate virtually all empty runs. We have additionally set ourselves binding environmental and energy targets which are continually monitored by our logistics officer.
Green Meeting checkliste
Since we attach great importance to ensuring that events held at our location are staged in as environmentally-friendly a manner as possible, we have drawn up a practical checklist for organisers. This sets out the options we offer in-house for keeping the ecological footprint of an individual event as small as possible.
Are you interested in further sustainability topics?
Social sustainability Messe Zürich takes its responsibility as an employer very seriously. We also adhere to the Code of Conduct of our parent company, MCH Group, and to clear guidelines in matters of corruption.
Economic sustainability The events staged in our halls generate an economic benefit not only for us ourselves but also for a large number of suppliers. We are aware of this and always adopt a prudent approach to economic matters.